Drawn by BullMoose!
EDIT 11/7/2015:
Since this topic has been around for a few months now, we're starting to get more of a feel of what it's for. Yankochick Central is really a place where Weird Al fans - male, female, or otherwise - can come together to share their appreciation of Al on a different level than might be seen on the rest of the forum, no matter their sexual orientation or if they're attracted to Al or not. This does not necessarily have to be a place where we post pictures of Al all the time and squeal about how cute he is, although we often do. We also discuss the Al-related experiences of our lives in a safe space of the Internet where we can feel free to truly be ourselves. Sometimes we don't even have to discuss Al at all; this is a place to meet and talk to new friends with a common interest or two (or even more!) Unlike the old "Drooling Over Al" series, this has never really been a place where we just focus on Al - we also care about each other. That's why this is Yankochick Central: For the Yankochicks. As I've said before, you do not have to be female to fit in here. Pretty much the only reason why we call ourselves Yankochicks is because it's a cute name for Weird Al fangirls that goes with Yankovic so outsiders get who you're talking about more than they would than if you said Al Gals. It's also a good way to make everyone feel connected like they're part of a community, because that's what we are - a community. #JeffWinger
We're a community where we can go from fangirling over a picture of Al, then stories of our lives and our Adventures in Loving Al, over to how that reminds us of this interview with Al, to discussing being sad about life and not seeing Al and comforting each other, and then back to a picture of Al where his hair looks good to make us happy all over again. Yankochick Central has never really been for just one topic, or just one person or group of people. This topic should be seen as a melting pot on WOWAY where everyone can gather and share whatever's on their minds...which admittedly, usually does have to do with how cute Al is.
I hope this sounds slightly more articulate than my original post.

-Alicia
ORIGINAL:
I've decided to retire the old "Drooling Over Al" series in favor of something that better encapsulates the modern Weird Al fangirl.

Long gone are the days of "Al Gals" and being made fun of for "drooling." In this new age of Weird Al fandom, we now have an army of yankochicks who do more than just freak out over pictures of Al's butt (but we still do that, too.

)
This newly created "Yankochick Central" is a sanctuary for the female (or otherwise yankochick) fans of Al to post and fangirl over pictures of Al, make and share fangirly fanart (and
Weird Al fanvids
! </plug>), and share stories/hopes/dreams about Al that may lean towards a more
romantic
side than is generally seen in the main forum.

There are many areas and topics to explore here, so don't be afraid to bring up something you've been thinking about -- we've been thinking about it, too, and would love to discuss exactly how many times Al has been shirtless in his life. The goal of this topic is to bring together like-minded people and let them know that they're not alone, because we have each other.
This is a safe place!...to freak out over pictures of Al's butt.

I'm more about that shirtless life myself, but to each their own.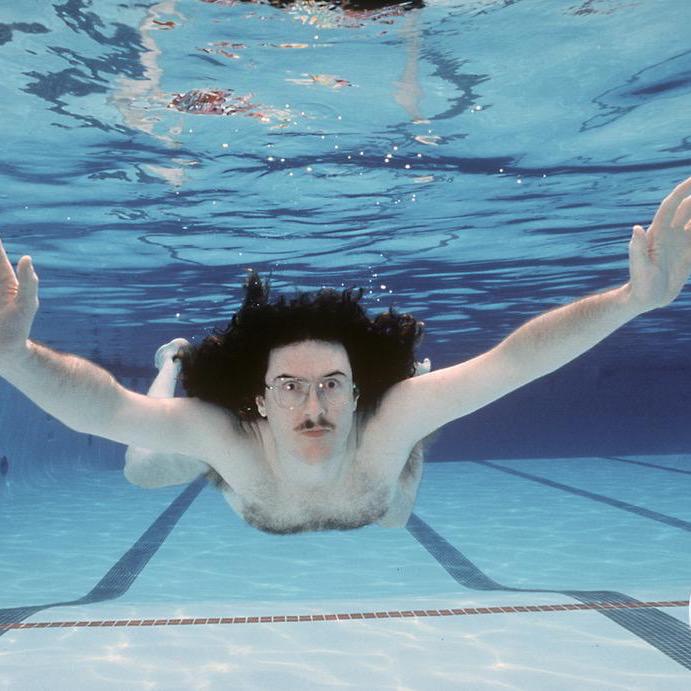 .......
What was I doing?

Anyway, if you don't know me, hi! I'm Alicia, current holder of the Best Yankochick 18+ WOWAY Award that was in no way rigged at all.

Nice to meet/see y'all! Introduce yourselves to your new best friends - your fellow yankochicks - and answer this question: Butt or Shirtless?

Feel free to ask your own questions/post pictures/do whatever you want! Please remember that WOWAY is a family friendly place, so we have to keep topics under the NR rating.

Fangirl on, my yankochicks! And welcome to the dawn of a new era.